easytek
Welcome to EasyTek New Zealand.
EasyTek is aware of the growing need for effective, safe and humane animal care and control alternatives. We pride ourselves in bringing the latest, environmentally-friendly solutions from trusted world leaders to the New Zealand market.
EasyTek is dedicated to helping home owners, gardeners, pet lovers and the public in general to effectively increase health and comfort by minimizing hazards and environmental impact caused by wildlife pests such as pest birds, possums, mice, rats, stray dogs and cats, and other animal pests.
EasyTek helps the agriculture, horticulture and viniculture/ viticulture industries to increase their revenues and profits by avoiding damage and potential loss as a result of bird and animal pests.
Visit our home page to find out more: https://www.easytek.co.nz/
To learn more about us and our brands go to https://www.easytek.co.nz/aboutus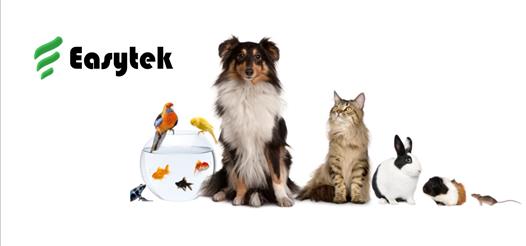 Bird Proofing and Bird Control
Repel even the toughest bird pest with our range of proven bird deterrents! We cater to most bird pest situations and offer our clients tailor-made bird proofing and bird control solutions with guaranteed results. https://www.easytek.co.nz/birdstop
Cat, Dog and Animal Control
Keep cats, dogs, rabbits and other animal intruders out of your garden, pond or sandpit, safely and effectively, with our range of automatic outdoor animal deterrents. https://www.easytek.co.nz/animalstop
Pest Control Solutions
Our pest control solutions get rid of all your pest animal and insect problems. Whether it is flies, wasps, mice, rabbits or other creatures that bother you, we have an effective and environmentally friendly solution! https://www.easytek.co.nz/peststop
Pet Care and Training
If you care about your pet's well-being and house manners check out our pet care and training section. It includes some intelligent solutions that make your and your pet's life better and easier. https://www.easytek.co.nz/petcare
Find useful tips and tricks about intelligent animal care and control in our web blog https://blog.easytek.co.nz/
Follow Easytek on Facebook: https://www.facebook.com/Easytek.NZ
Follow Easytek on Twitter: https://twitter.com/Easytekconz
Follow Easytek on Google+: https://plus.google.com/+EasytekCoNz