Map-Of-Mexico.org features free printable maps of Mexico.
Map Mexico-Map of Mexico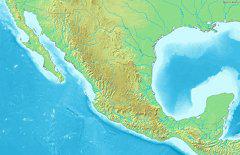 The country of Mexico is located on the continent of North America and bounded by the United States to the north, the Gulf of Mexico and the Caribbean to the east, the Pacific Ocean to the southwest, and Guatemala and Belize to the southeast. Visit this site to learn more and find a free printable map as well as travel and tourism information.
Address
Post Office Box 775
Barnegat NJ 08005
USA
Related Domains
External Links