WardLegal.com practices family law, including divorce and child custody cases
About WardLegal.com
Michael A. Ward PC, a family law practice with two offices in Virginia, helps families dealing with a range of issues including divorce, child custody, grandparents' rights, domestic violence and estate planning.
Experienced family practice law firm
When it comes to navigating difficult legal issues like divorce or child custody, Michael A. Ward PC provides the clarity, legal expertise and emotional support that families need. The Virginia-based firm offers compassionate, cost-effective and efficient service in all areas of family law: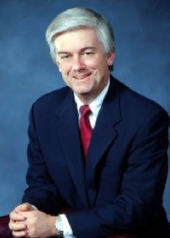 Divorce

Ending a marriage can be painful. Mr. Ward works to ensure fairness for both spouses in a divorce, and to manage their expectations.

Custody and visitation

Virginia law focuses on the best interests of children involved in a divorce. Ward strives to protect children from the stresses and strains of divorce.

Child support

Requires a thorough investigation and application of state-mandated child support formulas.

Spousal support

A skilled family law attorney can help clients maintain their standard of living after divorce.

Marital property division

Mr. Ward helps clients protect their assets during the divorce process.

Grandparents' and relatives' rights

A constantly evolving area of family law that requires an experienced family law attorney.

Family law enforcement

Mr. Ward helps ensure that all parties in a divorce live up to their obligations.

Domestic violence

The firm has the legal skills and knowledge to keep clients safe and guard their legal rights.

Wills, trusts and power of attorney

Sound estate planning protects clients' interests during their lives and after death.
Cost-effective, compassionate family law practice
During a family law career of more than 30 years, Mr. Ward has helped people deal with the sensitive issues that arise during family disputes. He and his staff focus on the best outcome for clients and their families, with the understanding that each family law situation is unique and deserves their full care and attention.
Convenient Central Virginia office
5164 Waterlink Road, Suite A
Forest, VA 24551
Phone 434-525-8888