Vidhyawadi.org is to become a good person
Title
Marudhar Mahila Sikshan Sangh, Vidyawadi, Khimel, Rani, Pali Rajasthan | Girls Education in Rajasthan, Boarding and Hostel Facility School in Rajasthan
Description
Before independence the awareness about education was nil in Godwad area not only Godwad area but the entire present Rajasthan was surrounded the educational darkness. Even in a big state like MARWAR there was not a single High school in its rural area, expect in Jodhpur also there were only two schools one of them was "Chaupasani School" which was only for Rajputs and the other one was "Darbar school" which was for general public.
During the time an idea strike in the mind of Jainacharya Shri Vijay Vallabh Suri Ji Maharaj, this was later accepted by the current youth. When they came out of four walls of their home to earn their bread. They felt that they could not adjust with the new culture and atmosphere. Then only they realized that it is because of the lack of education which proved a hurdle in their new atmosphere. This revolutionary view established a forum named Marwar Jain Yuvak Sangh. Groups of this organization among some were our founder members who gave an idea for girls education and they took a revolutionary step to lit the lamp of girls education. They gave shape to their ideas and an institution named Marudhar Mahila Sikshan Sangh established and registered as soon as the Sangh established its unit Marudhar Balika Vidhyapeeth started.
Its foundation has been laid by a renowned Sarvodayee leader Shri Siddh Raj Ji Daddha, Jaipur 14 th Oct 1956. When the school building was completely constructed the school started only with three girls with its residential facility on the auspicious day of 15 th Aug.1957. This school is situated between Delhi-Ahmedabad railway route in a small town Rani on Pali Dist. Vidhyawadi is 3 km. from Rani and 11 km. from Falna.
Logos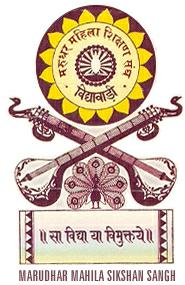 Additional Information
Related Domains