NewsFiRex.com is about mac operating system versions
Title
NewsFire. Mac RSS with Style.
Description
RSS web feeds and podcasting are hot technologies, and NewsFire is even hotter. Packed with features, blindingly simple to use, and ground-breakingly elegant, NewsFire is the ultimate RSS experience for the Mac.
Really Simple Syndication (RSS) is a booming technology for sharing information on the web. Popular news sites like Yahoo!, BBC News, The New York Times, CNET and Wired, along with tens of thousands of personal blogs and independant media sites all publish RSS feeds that you can subscribe to.
NewsFire is the first RSS reader to use animation to alert you to news and convey meaning. Watch your feeds and groups swoop around as news streams in.
Languages
English
Contact

Logos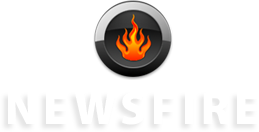 Additional Information
Related Domains
External Links