Kotaku.com has gaming news and information about upcoming video games
Kotaku, the Gamer's Guide
Description
As if you don't waste enough of your time in a gamer's haze, here's Kotaku: a gamer's guide that goes beyond the press release. Gossip, cheats, criticism, design, nostalgia, prediction. Don't get a life just yet.
Introduction
As Gizmodo is to gadgets, so Kotaku is to computer games. Edited by Brian D. Crecente, Kotaku provides hourly links and commentary for obsessive gamers—and explores the cultural ramifications interesting enough to attract a wider audience.
Languages
English
Contact
BLOGWIRE HUNGARY SZELLEMI ALKOTAST HASZNOSITO KFT.
Logos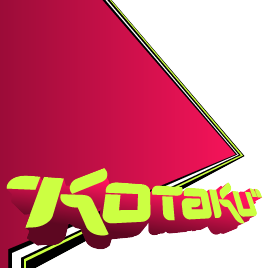 Additional Information
Related Domains