Eckraus.com Home wine and beer making supplies
Title
Wine Making Supplies: E C Kraus
Description
We like to think of our customers as old friends. Some have been purchasing products from us for over 30 years. Others are just getting started. Regardless, we'll never forget that it's the human touch that makes shopping with E. C. Kraus a pleasant and enjoyable experience. If there is anything we can do just let us know.
PRODUCT: Even though we give you a selection of products that is hard to find anywhere else, we continue to search for new ones. Not just products that are unique, but products that are functional, practical and of a quality that is beyond your expectation.
PRICE: We continually strive to keep our prices as low as possible. Combine that with the quantity pricing we offer on most product an you'll see that our prices are extremely competitive. And what's more, we pay the shipping on orders over $25.00 within the 48 adjoining states. All this adds up to real value.
Contact
Kraus Sales, L.L.C.
INDEPENDENCE MO
United States 64053-1841
816 254 7448
Logos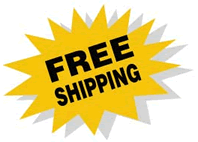 Additional Information
Related Domains